We provide access to digital value creation through a listed, evergreen vehicle
Management Board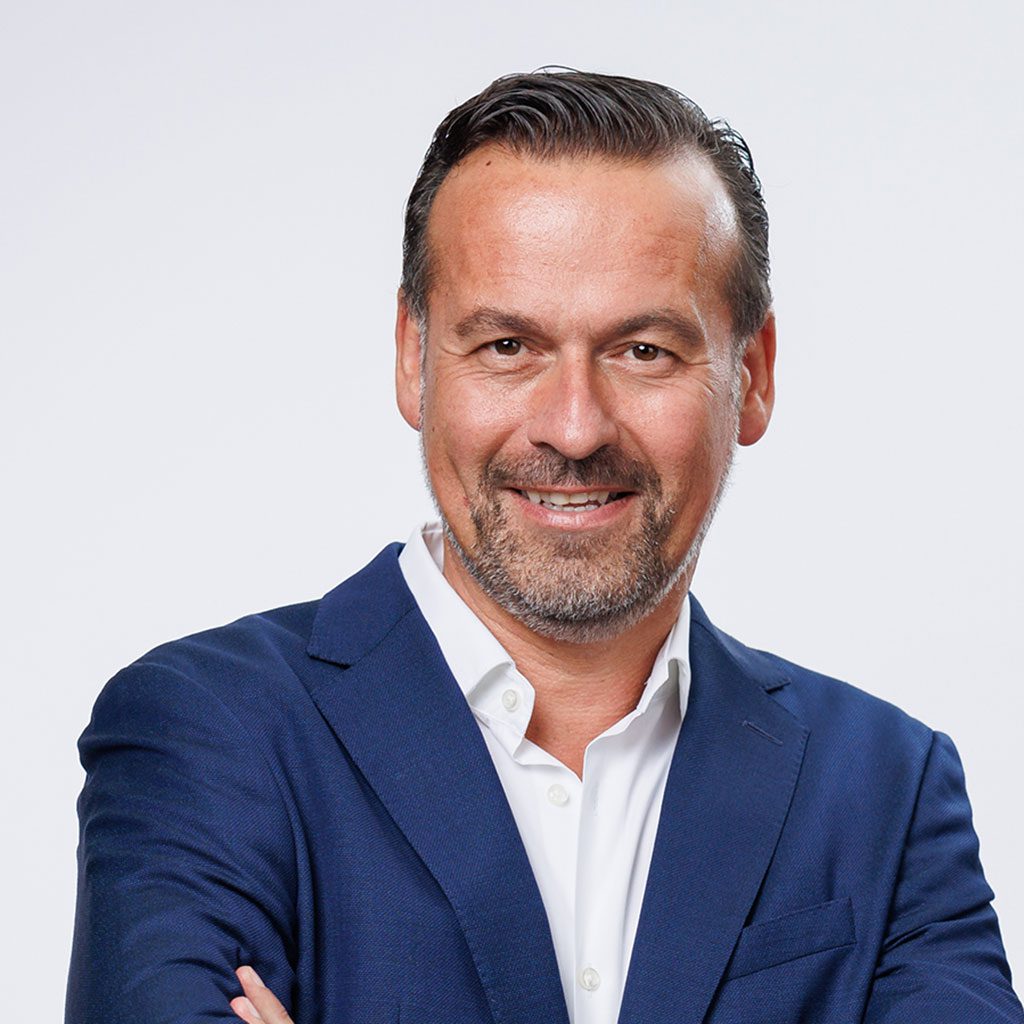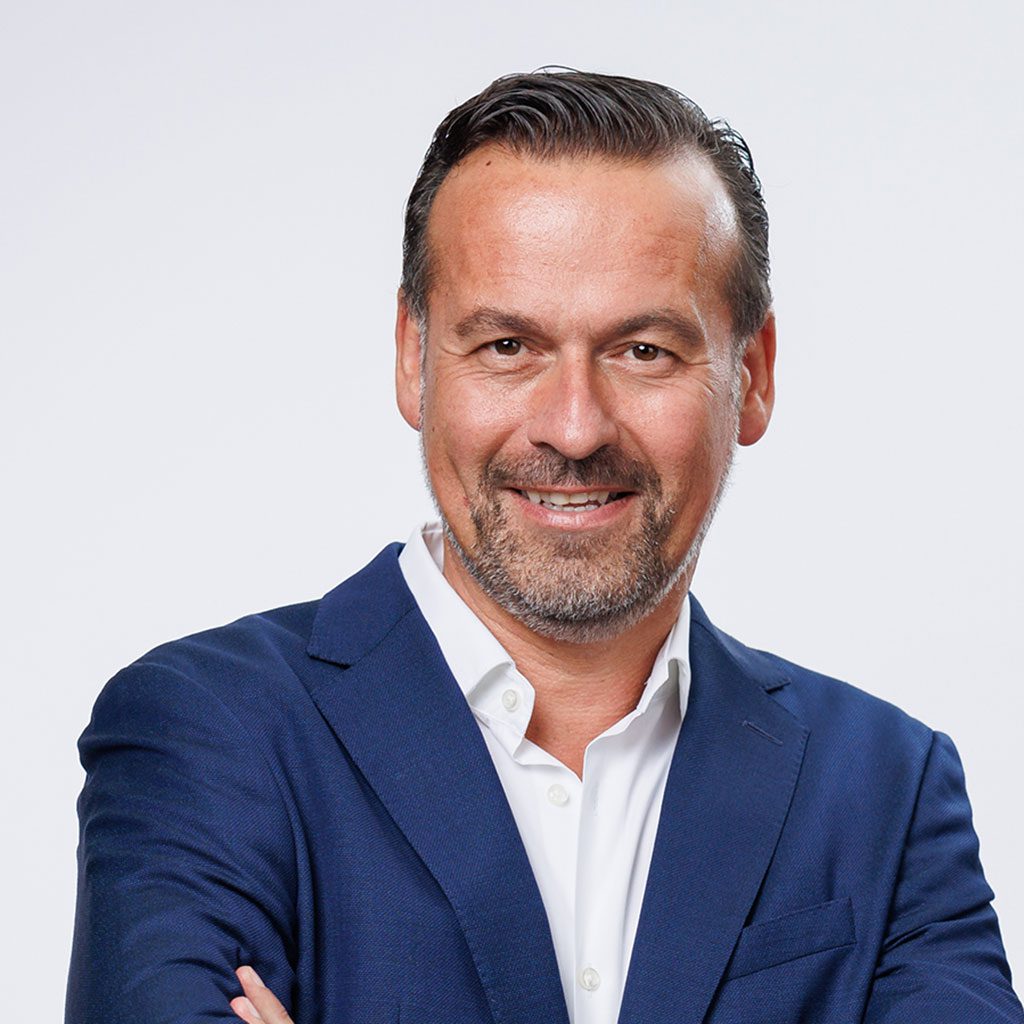 Manfred Danner
X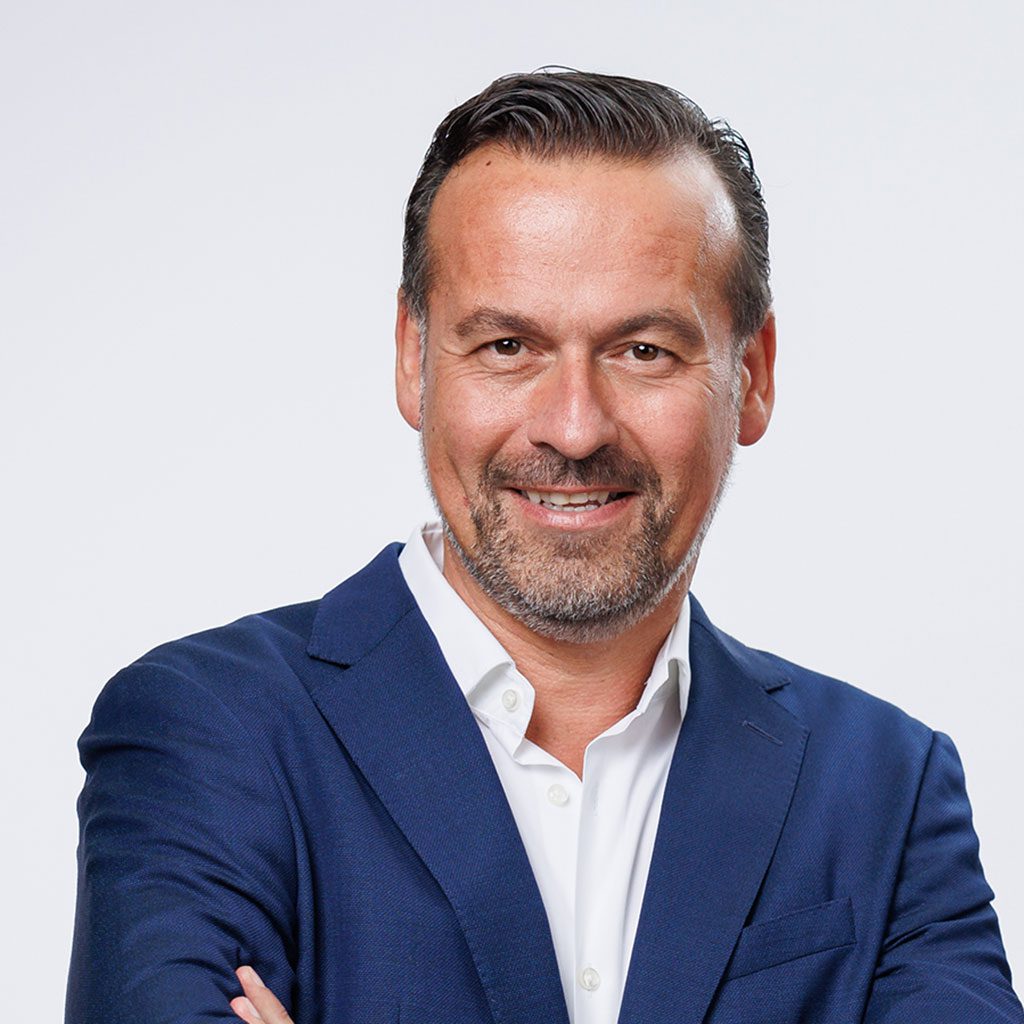 Manfred Danner
Manfred joined Mountain Alliance AG in 2010 and has significantly shaped the transformation of Mountain Alliance to a digital investment company. Previously he held senior management positions at different industrial and technology companies. Manfred has a strong methodological and process competence in all matters related to private equity including financial and legal matters. Manfred was appointed to the management board in 2017.

Supervisory Board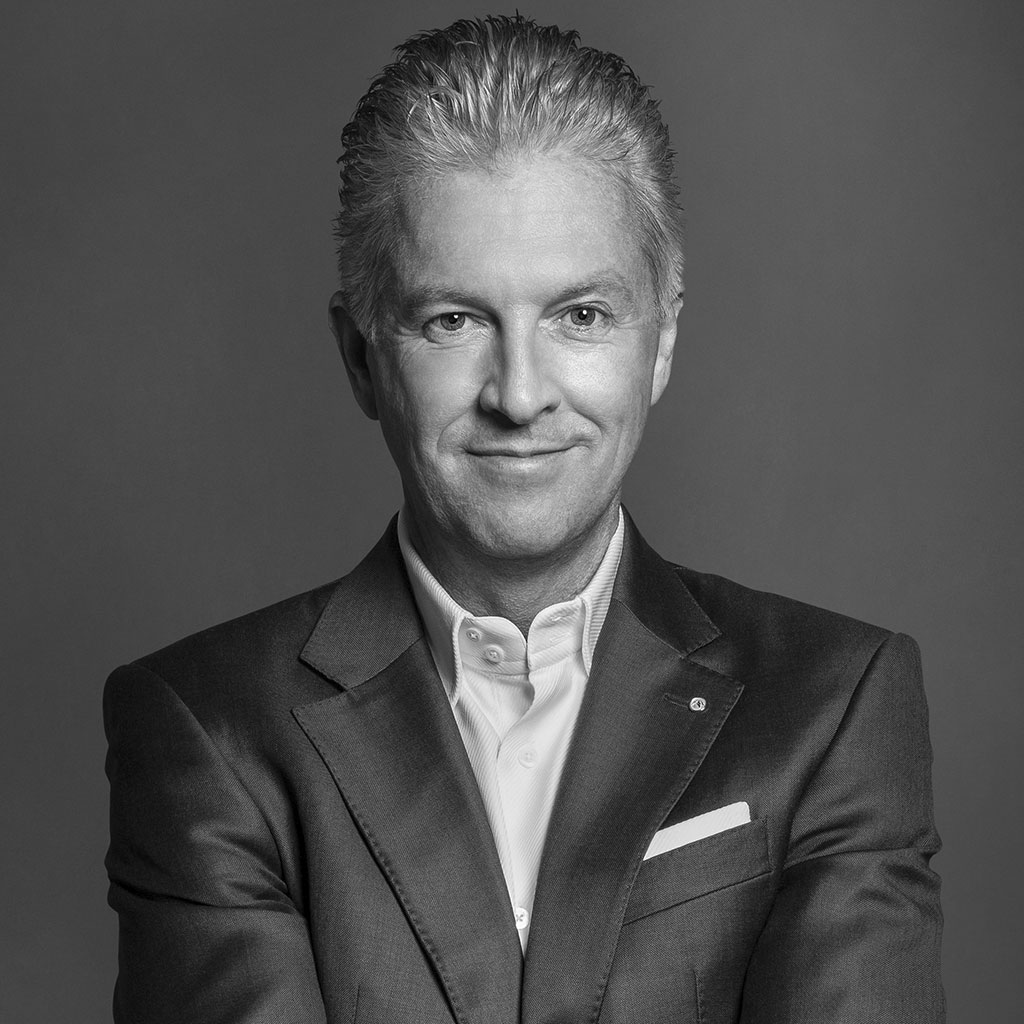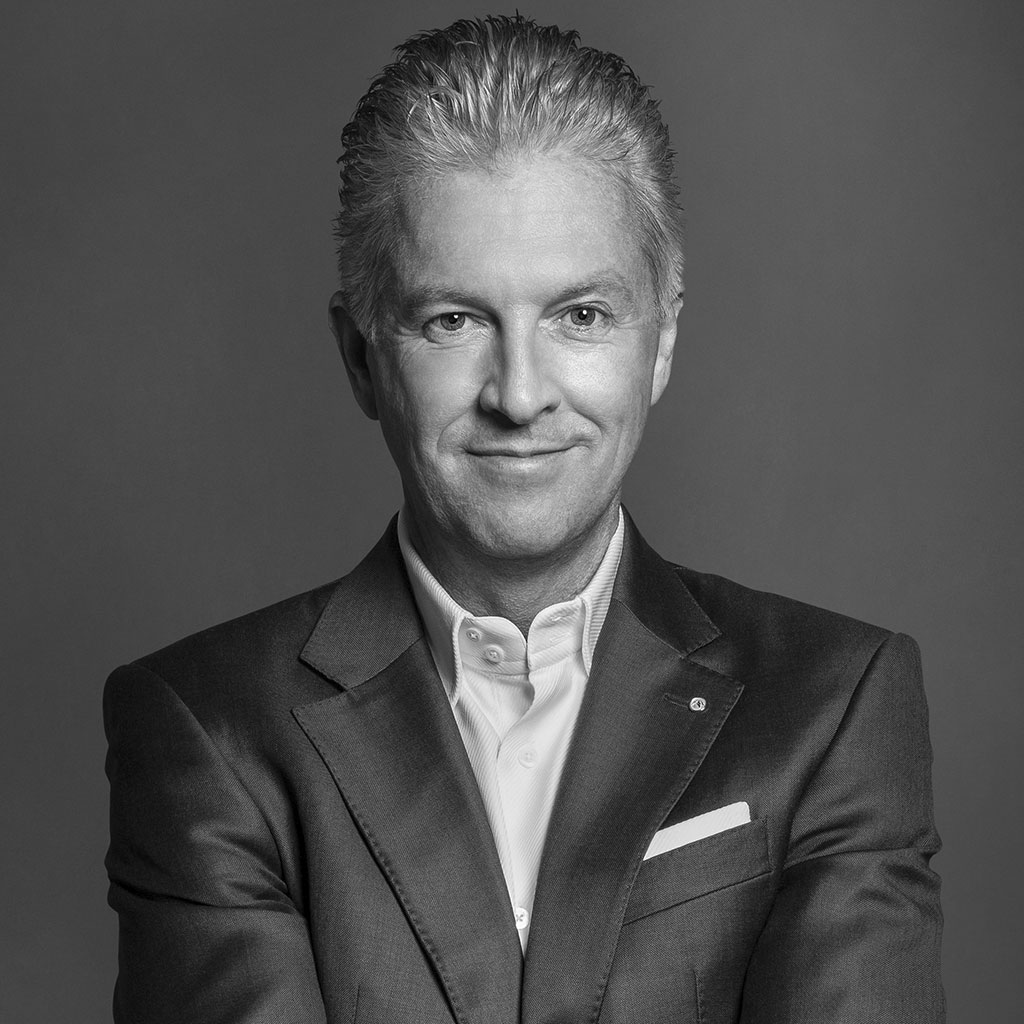 Dr. Cornelius Boersch
Chairman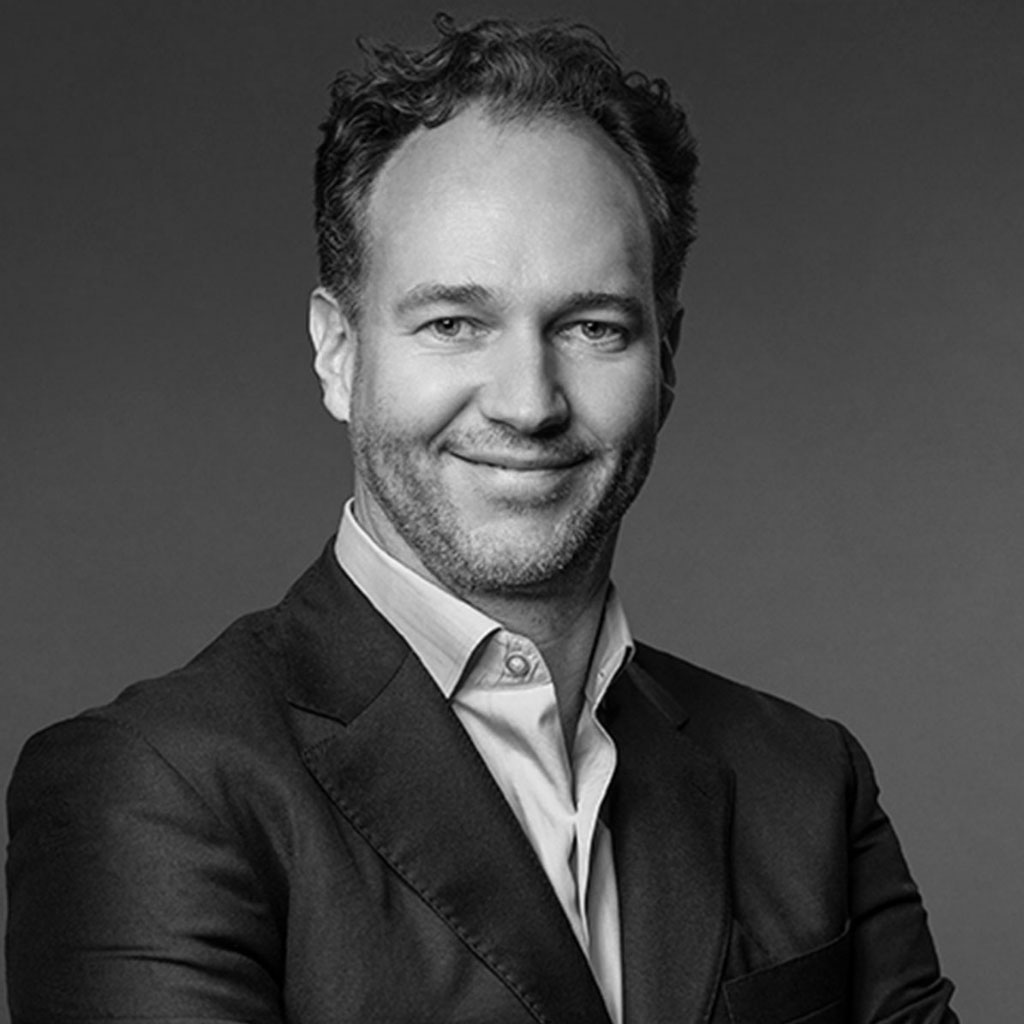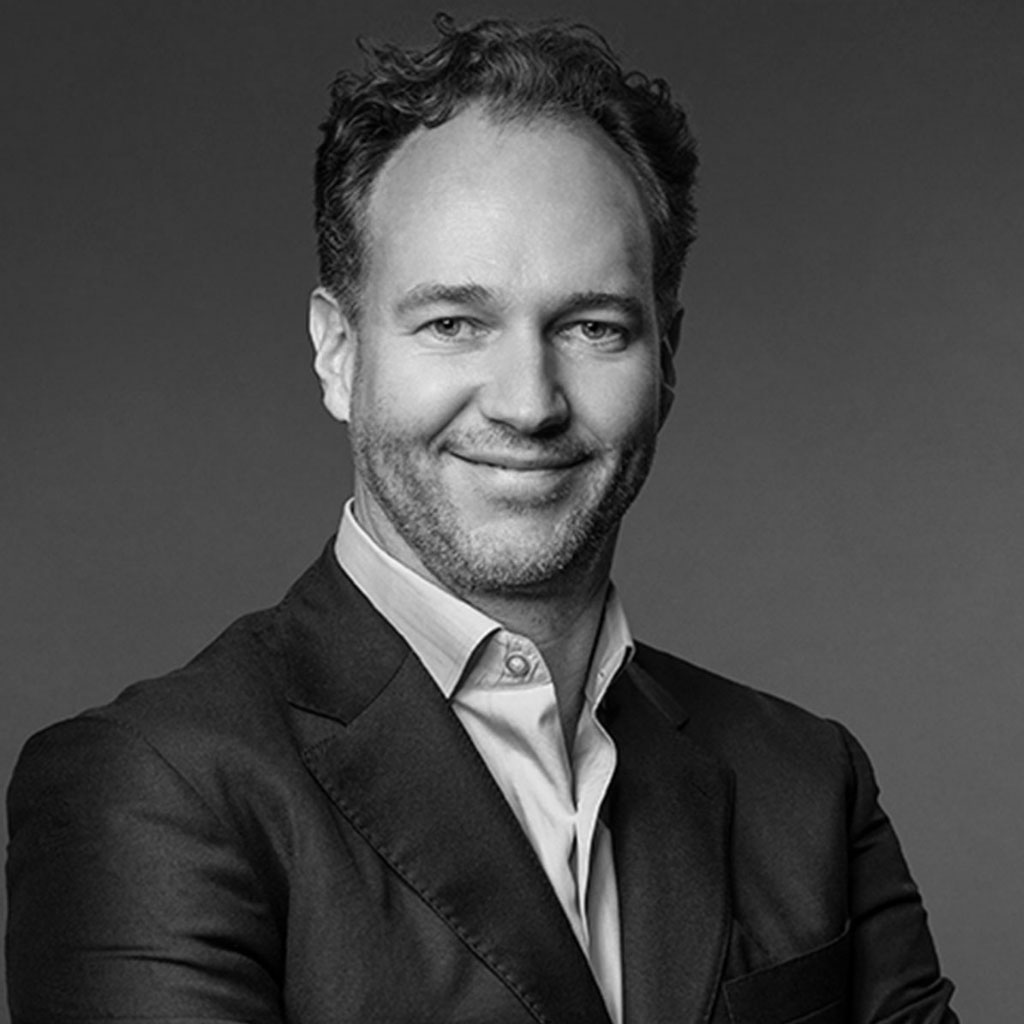 Daniel Wild
Vice Chairman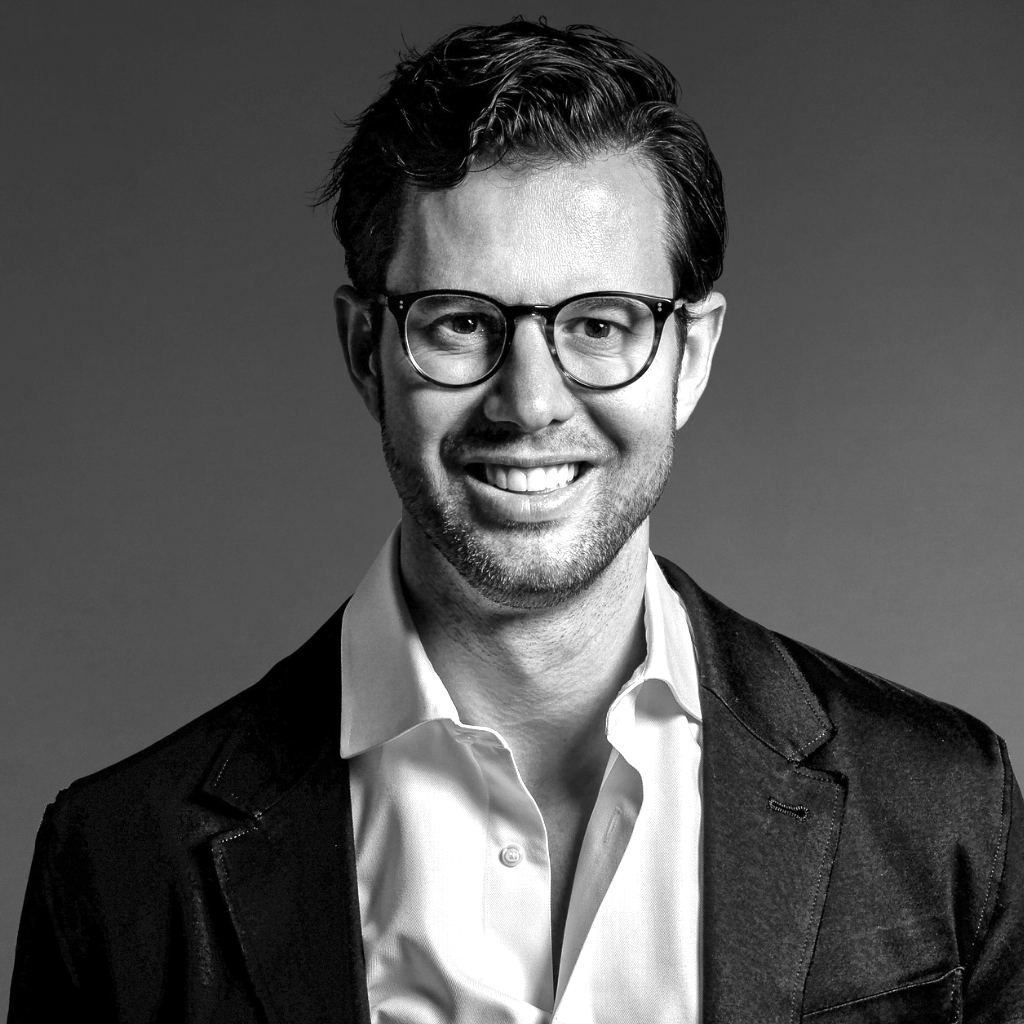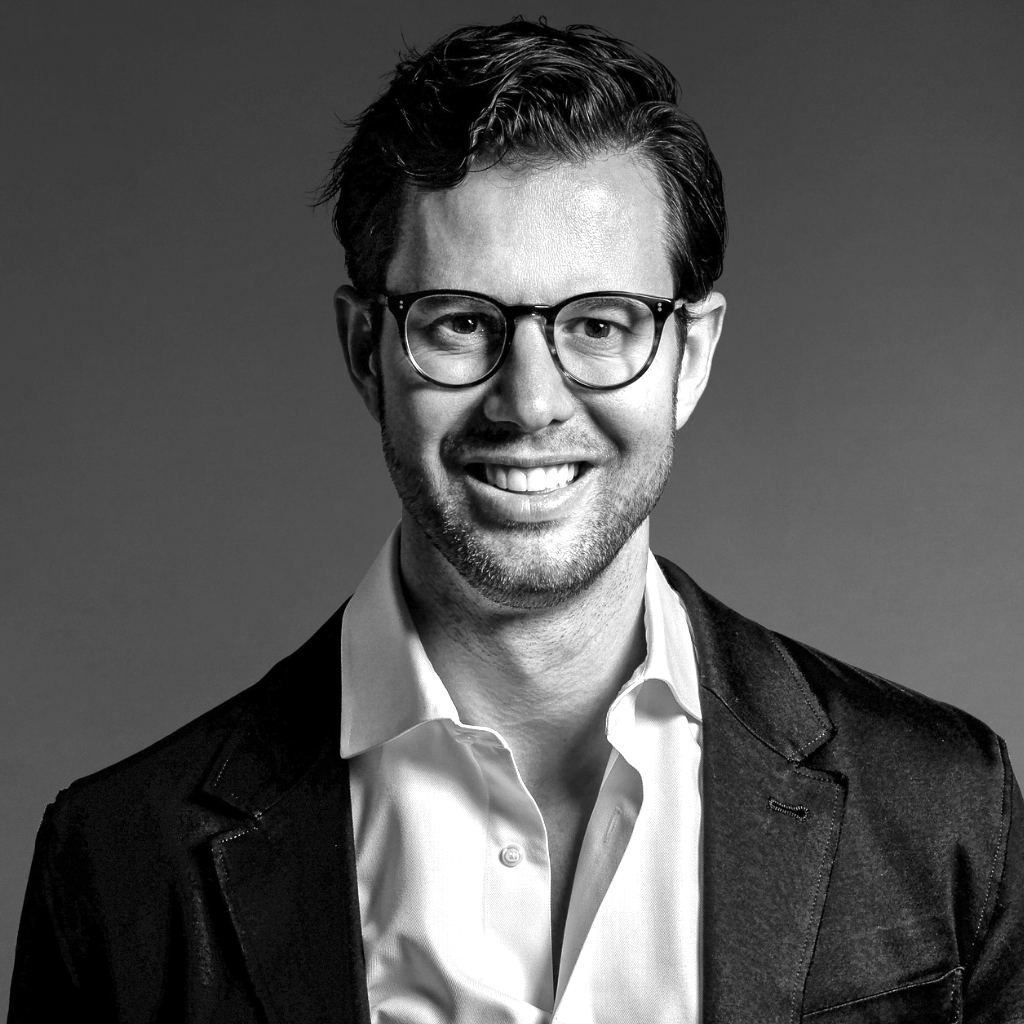 Daniel S. Wenzel
X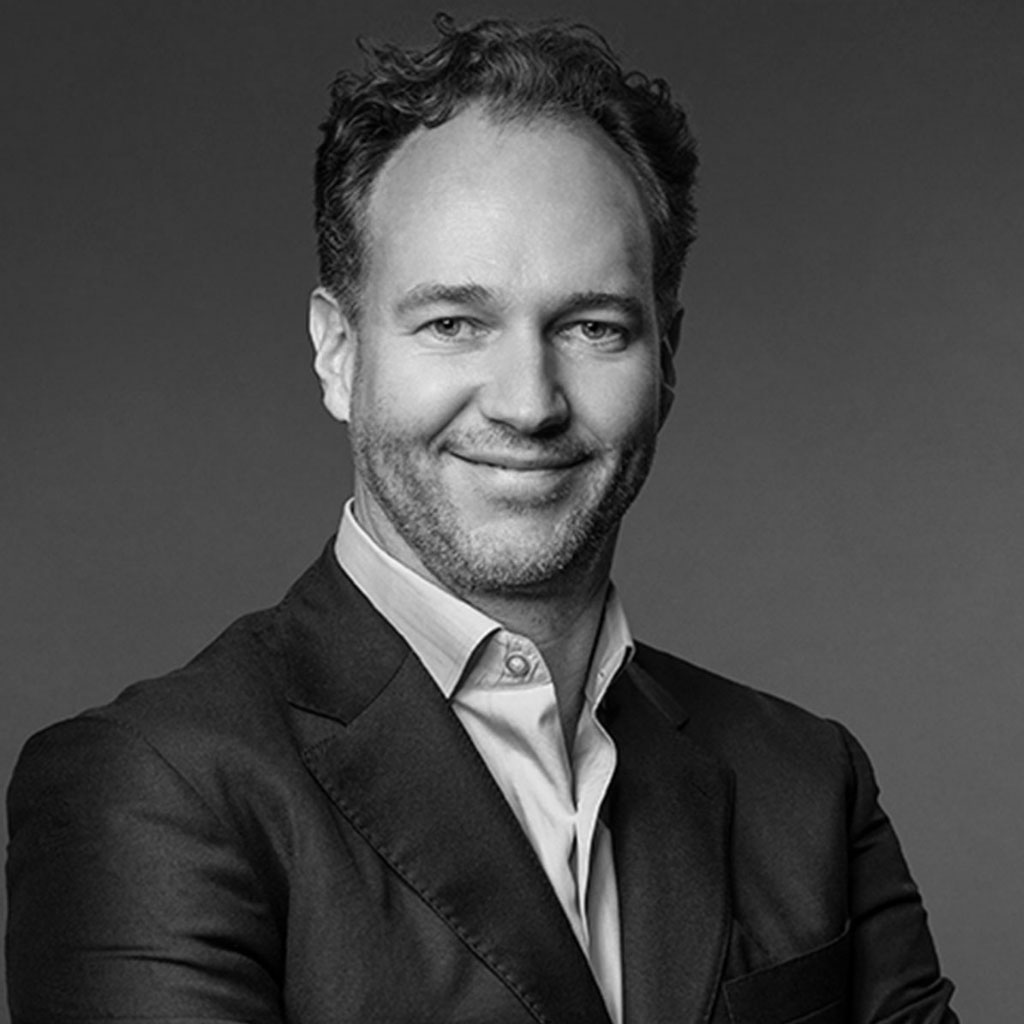 Daniel Wild
Vice Chairman
Daniel is a serial entrepreneur and an early investor in the digital space. Over the past 20 years he has invested into more than 120 companies and has been an active Business Angel in various startups. The first company he founded was getmobile AG, which he took public through reverse-IPO in 2005. Before setting up Mountain Alliance AG in 2010 he was founder of Tiburon Unternehmensaufbau GmbH, a seed and early stage investor. Amongst his best-known seed and early stage investments are XING, Trivago, Shirtinator and mybestbrands.
Daniel is the entrepreneurial brain of Mountain Alliance and has an extensive network in venture capital. He is an active member of EO since 2001 and YPO since 2010.

X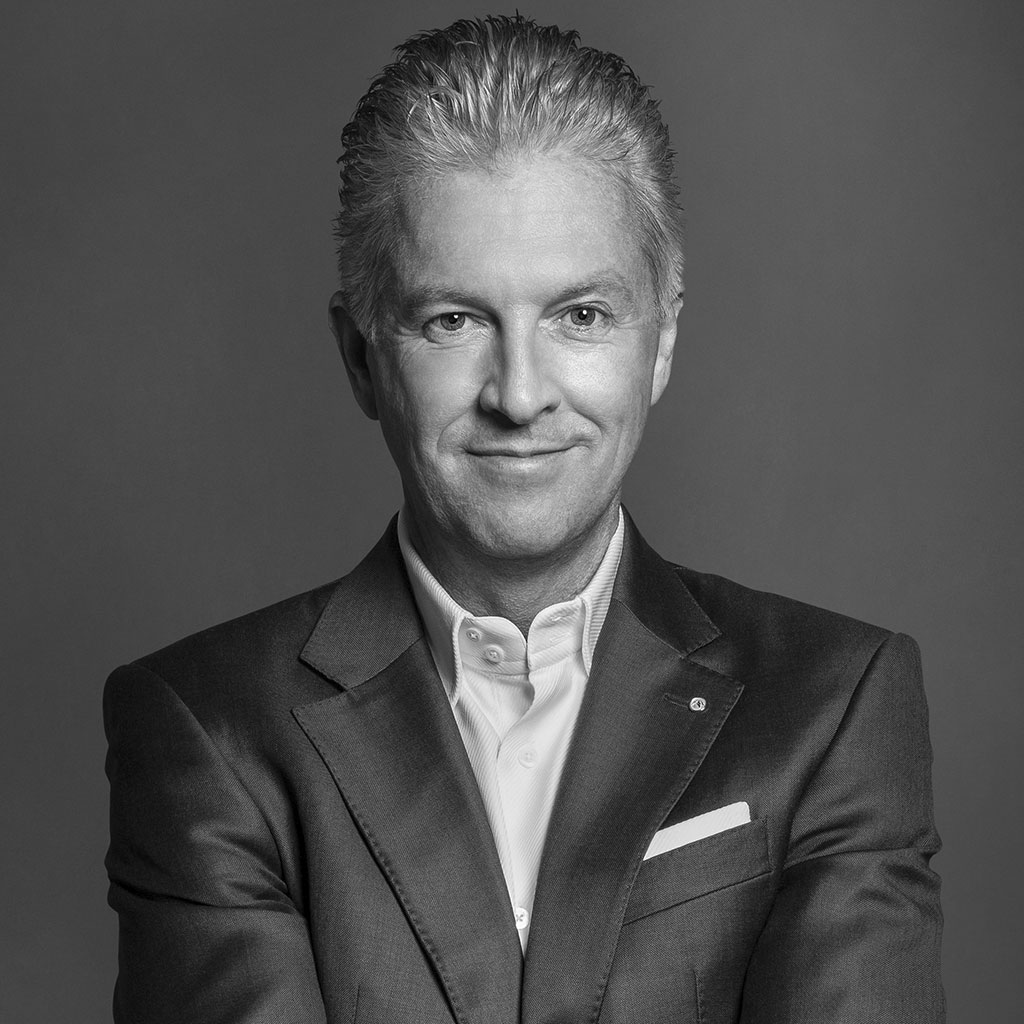 Dr. Cornelius Boersch
Chairman
Dr. Cornelius Boersch ("Conny") is the founder of Mountain Partners AG and has been a passionate entrepreneur, investor and founder of numerous technology companies for the past 25 years. Cornelius Boersch founded his first company during his studies, has developed it into the smart card broker and RFID-producer ACG AG and successfully floated it on the Frankfurt Stock Exchange in 1999. Subsequently, Conny Boersch initiated the development of further RFID-based companies, such as Smartrac (IPO'd in 2006), Identiv (NASDAQ-listed since 2006) and recently the cashless payment systems providers Sandpiper Digital Payments. With the founding of MP, Conny dedicated himself to the development of internet and technology companies. Conny is the "European Business Angel of the Year 2009" and currently one of the most active and well-recognized Business Angels in Europe, whose investments are co-financed by the European Investment Fund. He studied at the European Business School in Oestrich-Winkel and earned his Ph.D. from the University of Duisburg in Essen.

X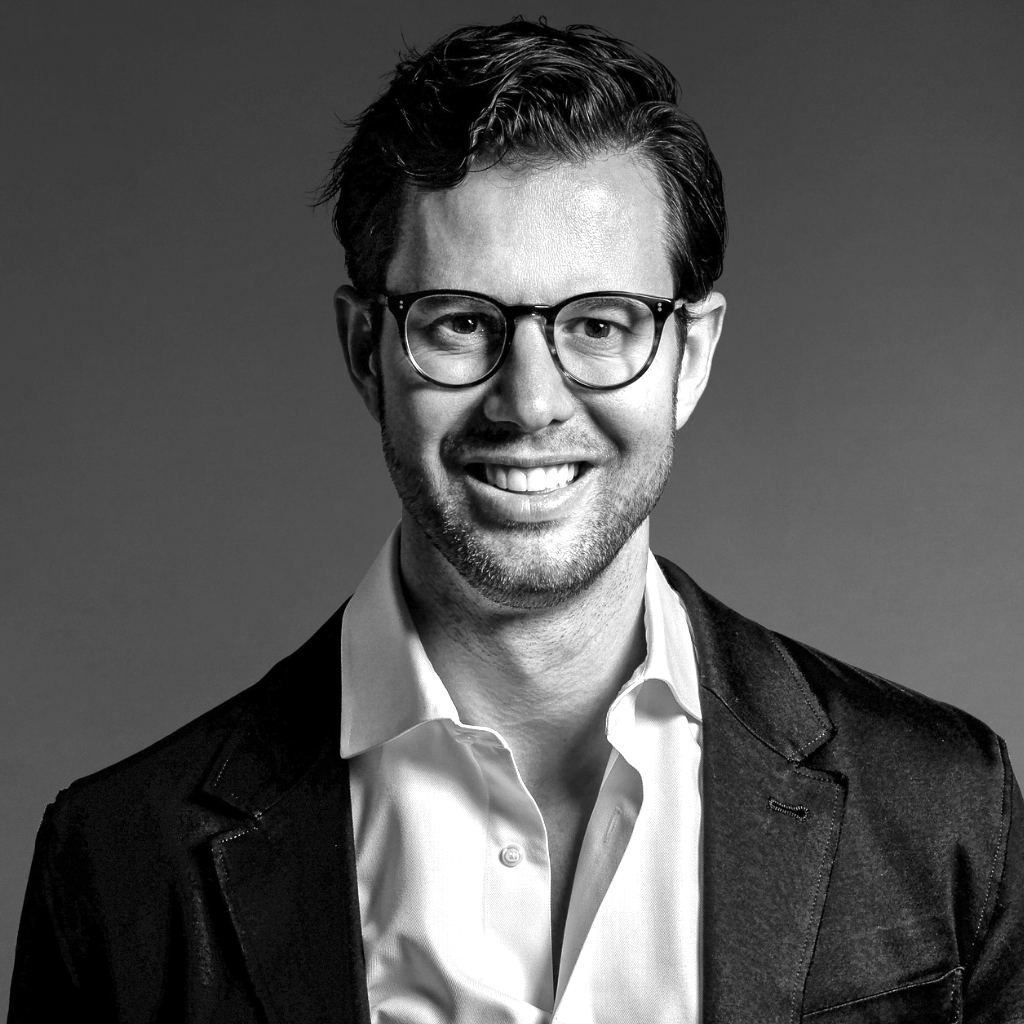 Daniel S. Wenzel
Daniel is the co-founder of Mountain Partners AG and has built MP together with Conny since 2005. Before the foundation of Mountain Partners, Daniel was CEO of Conny's private family office. Prior to that, Daniel initiated the corporate office of Smart Card Brokers and RFID manufacturer ACG AG and was in charge of strategy projects, M&A transactions and financings. At the beginning of his career, he worked at Dresdner Bank in Latin America, at BNP Paribas and at Bain & Company. Daniel studied Business Administration at WHU Koblenz – Otto Beisheim School of Management, at Helsinki School of Economics and at Universidad Adolfo Ibañez in Chile. Daniel Wenzel is Honorary Consul of the Republic of Chile in Switzerland.

Investment Approach
We facilitate public investors' participation in European Tech value creation


Typical Venture Capital Approach
REDUCED RISK
Investment in existing, well-diversified, comparatively mature portfolio
Investment in "blind pool" of (early stage) assets

COST-EFFICIENT
Reduced OPEX through dividends / profit transfer from fully consolidated companies
2% Management fee + 20% carried interest

FLEXIBLE
Individual shareholding volume and timespan
At least 8+2(+x) years until fund liquidation and minimum ticket size

CONVENIENT
Listed share on Xetra, Frankfurt, Munich
Time consuming KYC / QIB process

Disruption
We invest in digital, disruptive and scalable businesses driven by passionate teams
We invest in growth companies
that generate significant revenues
Growth
Profitability
We invest in companies following a visible and credible path to profitability
We invest in companies with an exit horizon of 3-5 years
Maturity
Discipline
We pursue accretive acquisitions by buying portfolios to discount to NAV
We leverage the Mountain Partners and Mountain Alliance network to access to a large number of interesting portfolios
Network
Diversification
We invest in portfolios which contain companies that we already hold shares in rather than single assets
We actively seek targets that can be accelerated with existing service companies
Synergy
Our Portfolio
A selection of our outstanding teams
Growth System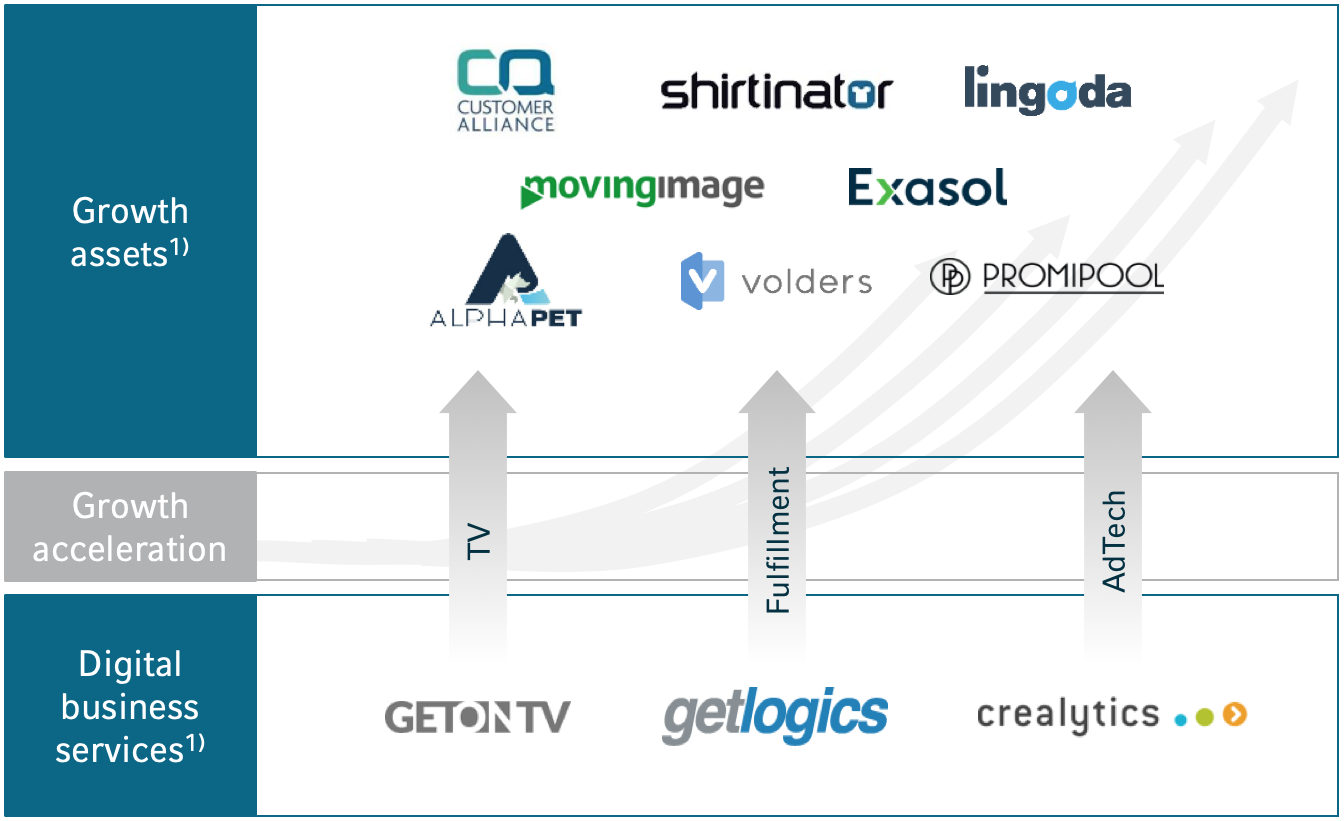 1) Selected examples
Growth assets get preferred access to a broad variety of service companies

Value creation from services remains within MA ecosystem

Digital business services create >90% revenue externally

Value Creators in One Share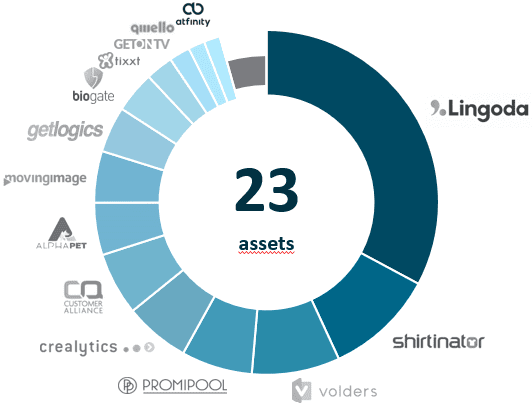 as of 30.06.2023
One share of Mountain Alliance contains years of investment expertise and a well diversified portfolio of technology driven disruptors

We back our most promising companies with all our resources

Ethenea Independent Advisors S.A.
Daniel Wild (inkl. Tiburon Unternehmensaufbau GmbH)
Banque de Luxembourg S.A.
Redline Capital Management S.A.
m:access (Freiverkehr) at Börse München
Basic Board (Open Market) at Frankfurter Wertpapierbörse
Small & Mid Cap Investmentbank AG
Performance

Publication Annual Report 2022
Equityforum Spring Conference

Annual General Meeting

Publication Half - Year Report 2023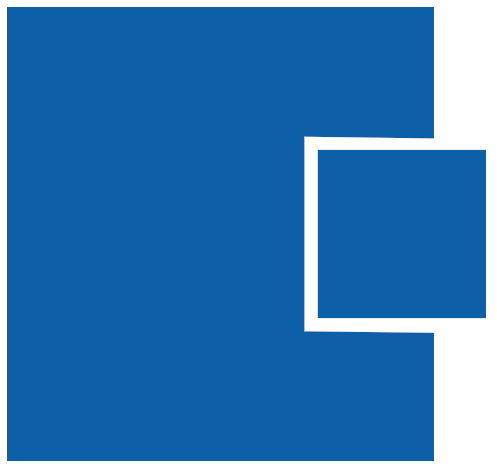 German Equity Forum
General Meeting, Reports and Research